Quality Product
All the products are properly tested and checked in our in –house labs so that we supply the best possible product to our customers. We aim to build relations with our customers and make them happy.

Expert Team
A dedicated team of expert and experienced chemists as well as quality control managers ensures that there are no avoidable errors in the manufacturing process .This also ensures the timely delivery of our products without any delay.

Timely Delivery
We have a Wide range of couriers and delivery agents who deliver our products to all parts of the country in one way or another. This way we are able to reach maximum people in a given area.

24X7 Support
Our well trained staff is available to solve all queries regarding the products, their working, chemistry behind them, manufacturing procedures along with all the details of the shipment and delivery related queries.
Our Products Range
Explore the widest range of water treatment and water purification solutions strictly adhering to best GMP practices.
More than a Decade of Experience in the Pharma Industry
Adhish Industries is a manufacturing industry having an experience of more than 10 years in the pharmaceutical sector. We have been supplying Water Purification tablets such as Chlorine Tablets and NaDCC Tablets to Government Agencies all over the country and various countries around the world.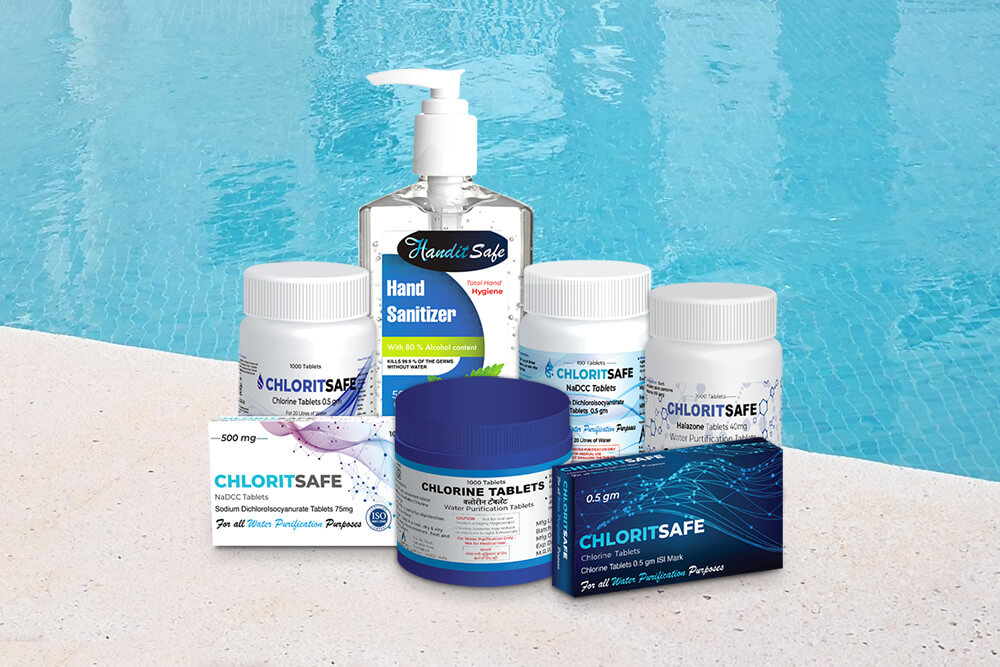 Latest Blog
Explore insights and knowledge base on the changing geographical landscape and its impact.